Downtown Vancouver | Photograph by Nittipat Vesvarute

As expected from the normally quiet winter season, 2022 is off to a slow start with just over 5,000 homes listed for sale across Greater Vancouver despite high demand. This number, according to REBGV economist Keith Stewart, is the lowest level seen in almost 30 years.
 
With such a slow rate of home listing activity and demand at record levels, experts believe home prices will continue to rise in 2022. The average home price in Greater Vancouver, for instance, is estimated to grow by 6 percent by the end of the year, from $1,226,000 to $1,295,000. As per detached homes, buyers can expect to see an average price of around $2 million by the end of 2022. This number is nearly 2 and a half times higher than the national average of $875,000.
 
Other factors, such as increased immigration levels and low interest rates, will also have an impact on home values. As we are expecting over 400,000 immigrants to arrive in Canada by the end of the year, housing supply will continue to be a significant issue especially in Metro Vancouver, where many people will choose to settle in due to its strong job market, cultural diversity, and renowned quality of life.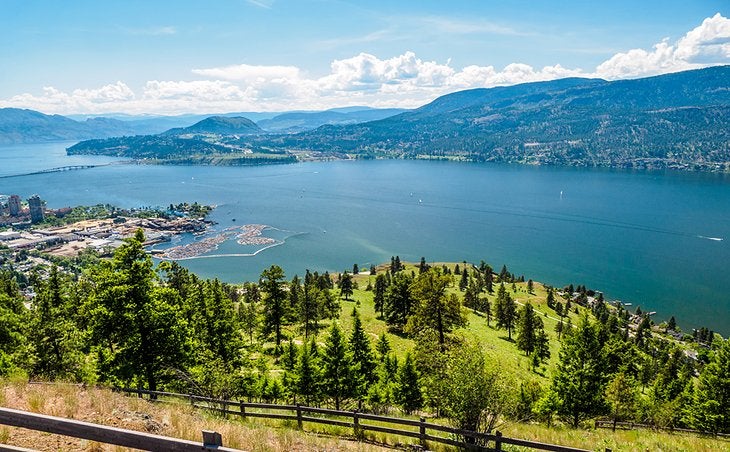 Okanagan Lake | Photograph by Michael Law
Nevertheless, we can also expect to see some buyers choosing to move away from urban centres in favour of suburban areas as people become more accustomed to working from home. This trend has already been observed throughout 2021 in regions, such as Kamloops, Nanaimo, Regina, and Kelowna, where an influx of buyers and significant price increases are evident. In Kelowna, for instance, developers have seen an unprecedented presale absorption as more people decide to move away from higher density areas of BC like Vancouver.

Even though the BC real estate market will likely remain a seller's market for the rest of 2022, you can always take heart in having CENTURY 21 Origins as your go-to brokerage. Whether you are looking to buy, sell, or rent a place, our team of real estate professionals is here to help you find the right property, a home where you belong!

We hope you are kicking off the new year with lots of laughter, positivity, and joy. Happy 2022!