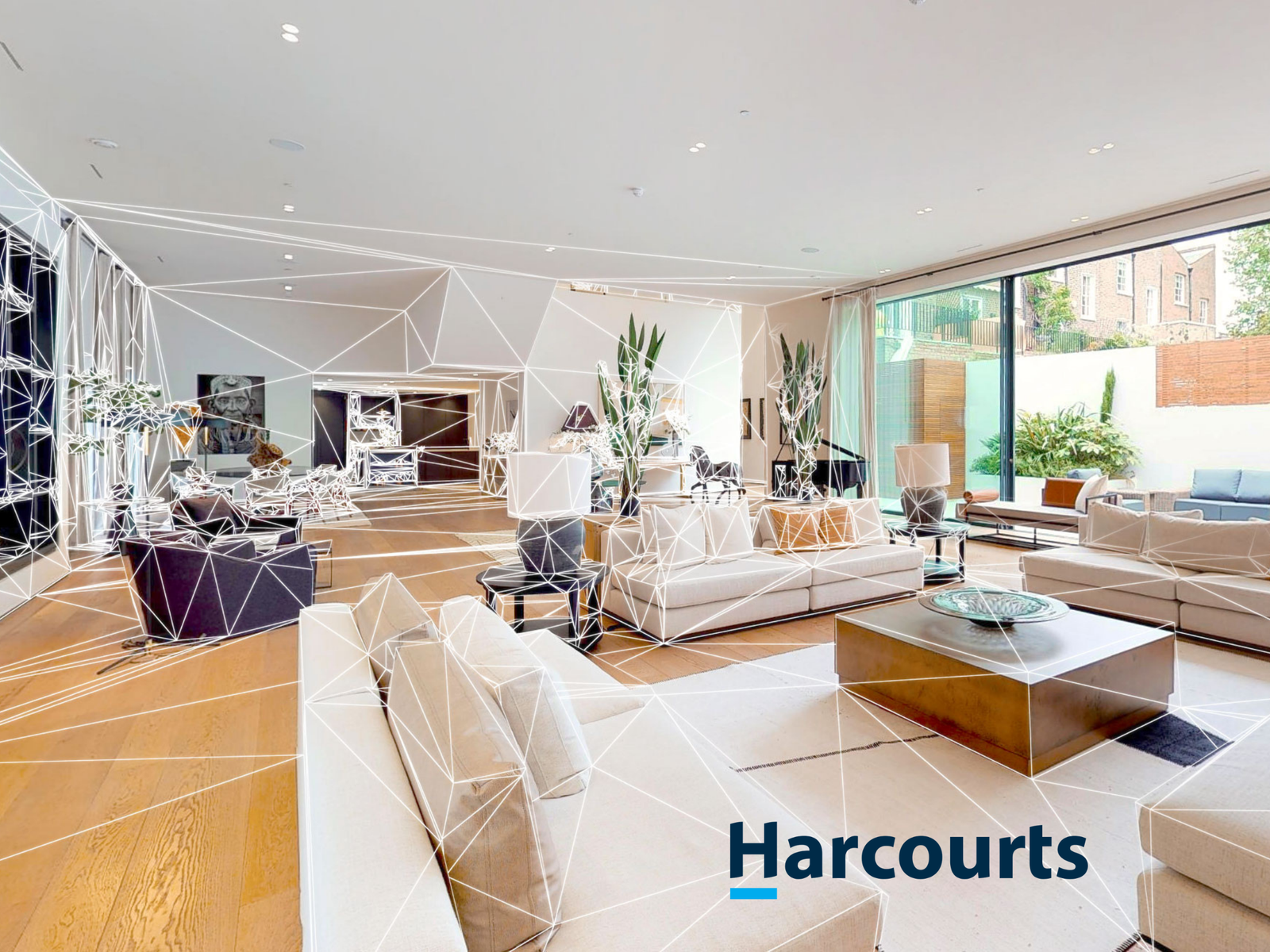 For many people, virtual reality is associated with video games and entertainment. This technology, however, has huge potential in the real estate industry. 
With social distancing now the 'new normal', you may be wondering how digital solutions can help boost your property's sale potential. While nothing quite replaces the in-person experience in its entirety, virtual tours can be a valid alternative, or complement, to in-person viewings. Digital tools are becoming increasingly sophisticated and immersive, and with the sudden need or desire to keep our distance, now is a great time to take advantage of the resources available. Have a look at our shortlist of the biggest benefits that virtual reality provides to real estate agents.
This is probably the biggest benefit – virtual reality (VR) solutions save time for both clients and realtors. Thanks to VR, there's no need to travel from one property to another and sit in traffic jams. Instead, clients can simply put on VR headsets and enjoy immersive three-dimensional tours.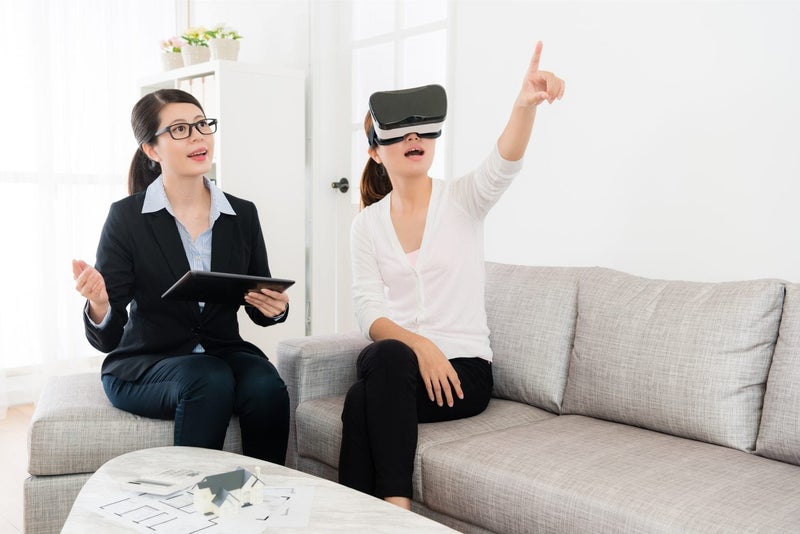 Today, many people don't have their own
VR headsets
. But in this case, a real estate agent can get one and conduct virtual tours in their office. As virtual reality devices become more widespread, the majority of people will be able to take VR property tours without leaving their homes.
Moreover, the use of virtual reality in real estate means that all listed properties are open around the clock. With the help of VR headsets, homebuyers can visit houses and apartments literally any time, without realtors needing to spend a second of their time.
Builds Emotional Connections
Virtual tours of houses and apartments help your clients visualize each property. Unlike traditional visits when everyone is in a hurry, potential buyers can take VR home tours at a time that's convenient and can focus their attention on details.
Full immersiveness of virtual house tours creates an emotional connection and engages clients a lot more efficiently than conventional 2D images, which may look quite a bit different from how a property looks in person.
Real estate agents know quite well how much time each client requires. Arranging visits, showing properties, negotiating terms and prices – all of these tasks are extremely time-consuming, so it's no wonder that the average realtor works with a relatively small number of clients.
Virtual reality can change this. Since most properties can be shown through virtual tours, realtors can work more productively. Also, it doesn't matter where your clients live. VR helps you showcase properties even to long-distance buyers. Of course, this means you can work with more clients and process more inquiries.
Developing feature-rich 3D virtual tours may seem expensive, but think of the investment in traditional real estate marketing. Not only do you need to stage properties, you also need to provide high-quality pictures and lots of print materials (particularly for new properties).
Virtual reality helps you save a lot of money by using the power of 360-degree videos and computer graphics. Today, making a guided video tour around a property requires just a panoramic camera and basic rendering.
Instant Sense of Ownership
Nudging clients toward making a purchase or signing a rental agreement is the most challenging task for most real estate agents. And that's when VR home tours come in handy: they allow clients to virtually visit properties when they want and for as long as they want. This establishes a sense of personal connection and ownership.
You can enhance the customer experience by providing virtual tours with lots of interactive add-ons such as
mortgage calculators
, information about similar properties, and descriptions of neighborhoods. This will help your clients get all the information they need about properties before contacting you and asking to arrange real visits of houses or apartments they like most.
What types of virtual tours are there?
It depends on the provider and software you use, but here are the main options for creating a virtual viewing experience.
Still photo tours (photo-gallery)
Professional photos are still the number-one attention grabber. While you may not consider still photos a component of a 'virtual tour', they are usually the first thing that buyers see when browsing listings, so make sure the photo-gallery puts your property in the best light.
3D floorplans enhance traditional floorplans by offering a more accurate illustration of your property's layout and dimensions; however, they are still quite static and offer no interaction.
Interactive floorplans allow prospective buyers to click on each room of your house and see related still photographs, giving them a high-level view of the property. This option is usually quite mobile-friendly, but the key disadvantage is that it doesn't provide a 360 degree view of the room. 
A combination of 3D floorplans and 360 degree high-resolution photos, 3D walkthroughs offer a more immersive experience, enabling buyers to explore your property from the comfort of their own couch. The level of detail and interactivity may vary depending on the tools used (sometimes panorama photos are slow to load), but they offer a great alternative to in-person viewings. There are not many Real Estate websites developers offering 3D virtual walkthrough, and here is one you can check
Mixvenue
.
It's no secret that videos tell a story. Using drones and professional video footage, a full-motion video of your property can created and with music, narration and text overlay if desired. Some buyers may favour this type of virtual tour because of its immediacy, but load time and lack of viewing control can be a disadvantage.
How to make your virtual tour more effective.
Different virtual options offer different degrees of interactivity and engagement, and if you're hiring a professional, costs can vary significantly depending on the solution.
Here are a few tips to make the most of your marketing efforts:
Prepare the property
Before photos and videos are taken, make sure your property is clean, decluttered and home-staged to perfection - just like you would before an in-person property viewing.
Focus on quality and compatibility
Your 'virtual tour' should duplicate the experience of visiting a property in person as much as possible. The higher the quality and device compatibility, the more engaging your virtual tour will be. Your real estate sales consultant can recommend professional solutions that meet your needs and budget.
Advantages of hiring a professional service
Your real estate sales consultant and virtual tour professional both have an 'eye' for property and can help you showcase your home in the best light. This includes ensuring that the images are taken from viewpoints that reflect a natural, human perspective, including outdoor areas. Some may use drones to take still photos and video footage that showcase your property's curb appeal. Most importantly, a good professional will aim for perfection, re-shooting and editing anything that isn't top-notch and polished.
It's important to remember that, depending on the characteristics of your property, you may want to use a combination of different listing assets at the same time. 3D floorplans and videos, interactive walkthroughs and still photos - how you mix and match these is up to you and your budget.
Sources: