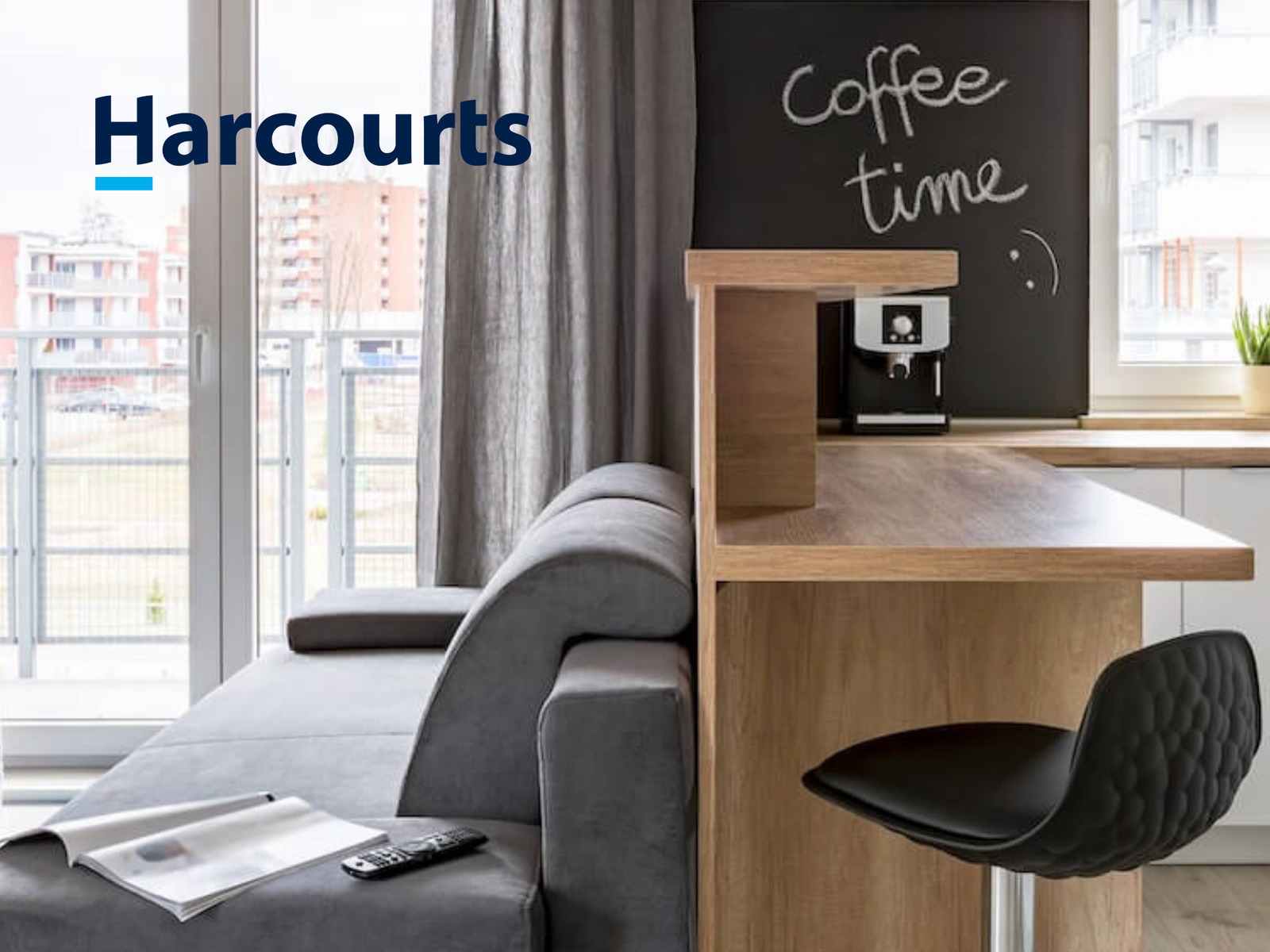 The
tiny home movement
is in full swing, and what's so amazing about these delightful dwellings is the way they make the most of every square inch and use space in clever ways. Whether you live in 300 square feet or 3000 square feet, chances are you can still learn something new about how to use space efficiently and make your space look more inviting, increasingly multi-functional, and utterly chic, all at the same time. Here are a few ideas.
1. When adding drapes to a room, make sure they're the same color as your walls. Sticking to the same color will make your space look bigger. Another trick is to go with sheer drapes.
2. Take advantage of natural light as much as you can, which will open up your space.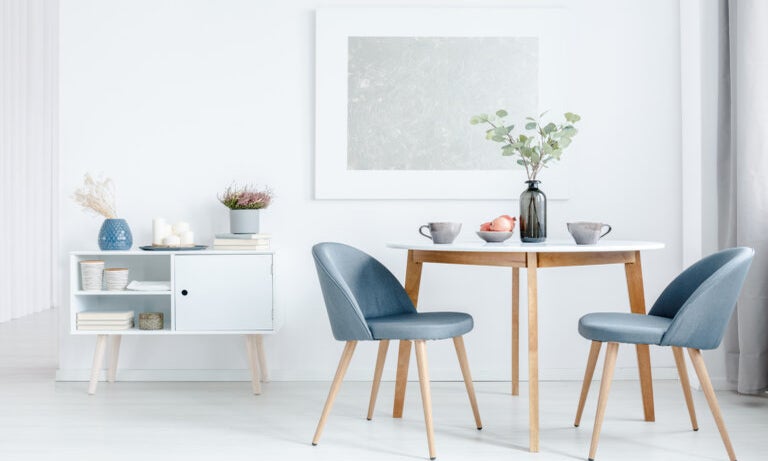 4. De-clutter relentlessly if you live in a small space. If you haven't used something in a year—or wouldn't buy it now—get rid of it.
5. Think in a color palette that's light and neutral, which will expand your space visually.
6. Go for fabrics and rugs in small prints or plain colors. Unified colors will visually expand a small room.
8. Include mirrors in your space! The reflection will make a room look bigger.
9. There's an old rule that small furniture in a small space is the way to go, but a few larger pieces of furniture in a small room will often make it look bigger.
10. Consider adding floor-to-ceiling or wall-to-wall bookcases. This trick will expand how high your ceilings look, plus it's a great way to add storage.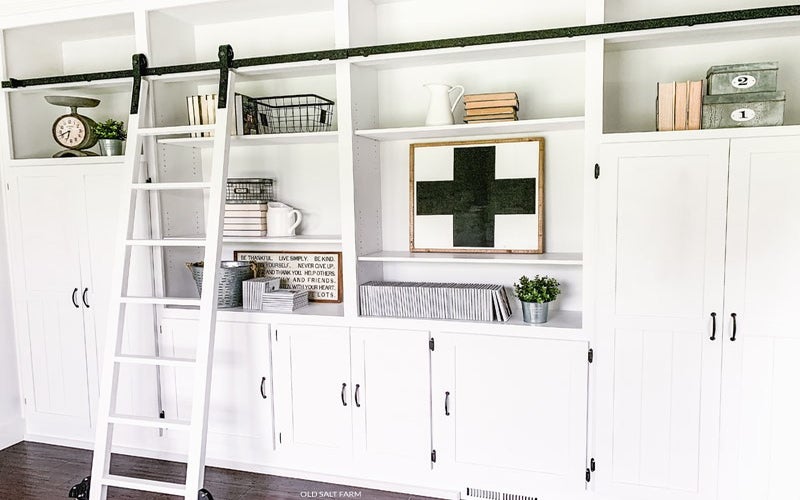 11. Furniture that can be folded, stacked, or wheeled away is your friend. Simply push it out of the way when it's not in use.
12. Don't fill up every exposed shelf in a room. Leaving some empty space will give your small space an airy look.
13. Installing either a built-in desk that takes up the entire length of a room or expansive countertops in your kitchen, will create the illusion of a long room.
14. Buy some of your furniture in the same color as your walls, that way it simply blends in and will widen your space.
20. Color coordinate your knickknacks and books, which will make your space look streamlined.
21.
Consider a striped floor
, which will make your room appear like it goes on forever.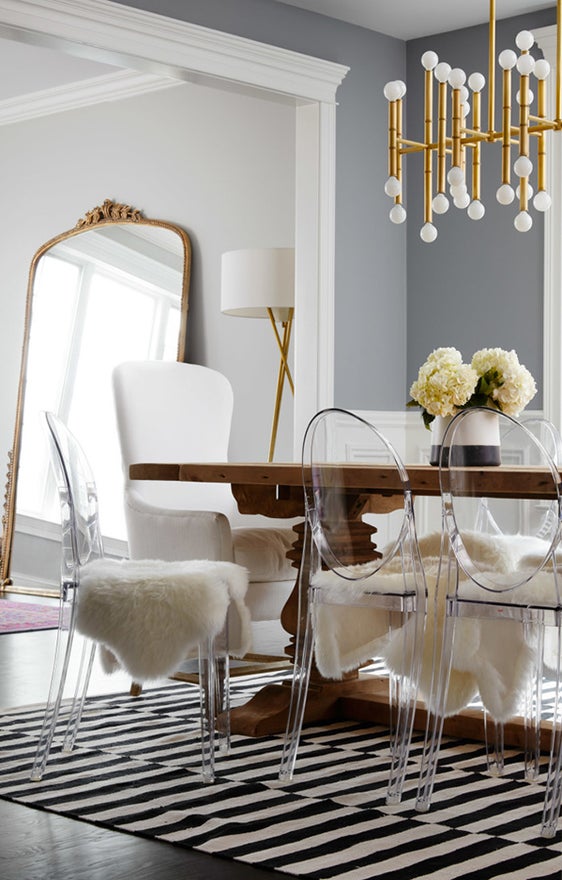 22. See-through furniture—like glass tables and lucite chairs—do a great job of fooling the eye into thinking there is more space than there actually is.
23. Instead of overhead fixtures, which draw the eye to one spot, add several lighting elements in a small room.
24. Just because a room is small, doesn't mean it can't be dramatic. Big pieces of art can add a heck of a lot of drama to a small space, and make the room seem bigger in the process.
25. Consider buying furniture that will fill an entire room, like a large bed that takes up an entire bedroom, and then building custom shelving around it. Half of the battle of making a small space work is thinking outside of the box.