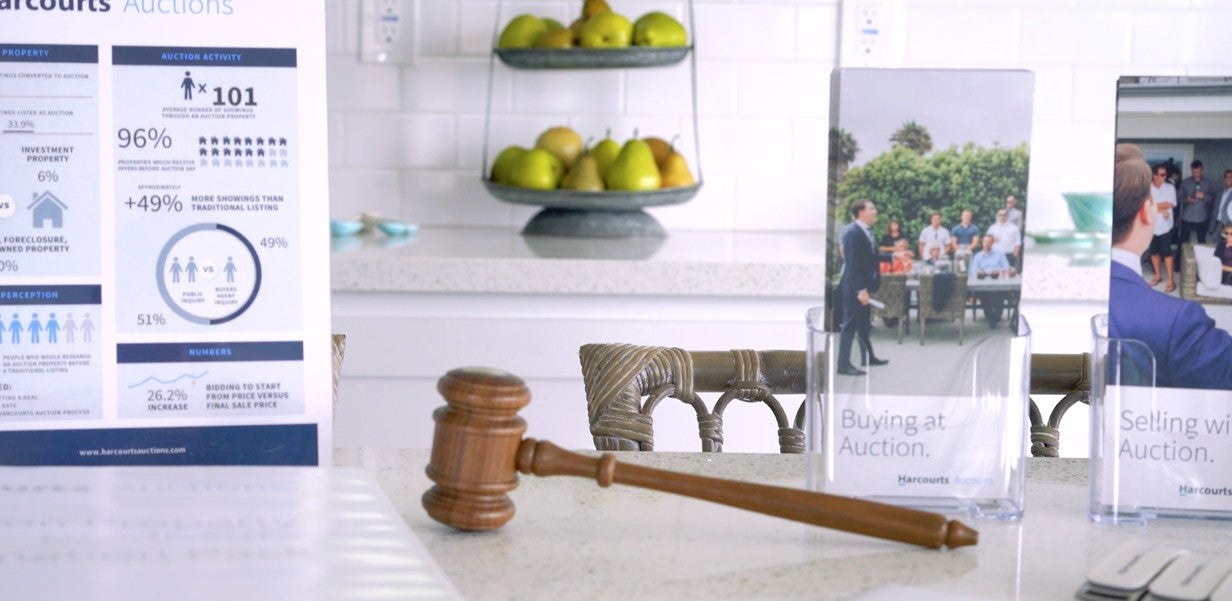 The real estate world has moved completely online, in-line with fresh industry regulations due to the COVID-19 climate in which we currently find ourselves in. In Vancouver, this means some real estate transactions cannot take place in person, so Harcourts offices have moved partly to a digital experience: viewing properties, signing leases, signing contracts and selling and buying through property.
Online
auctions
or "virtual
auctions
" have quickly become a recognizable way to buy and sell a property. Popular with buyers who have targeted properties based on lifestyle rather than suburb, we have witnessed an increased in the number of properties going to virtual
auction
. While it doesn't really change the way real estate is advertised, eg: via a range of online platforms, it has changed the way we purchase it.
With
auctions
now being held via video link, it's easy to get confused as to how the whole thing works, after all, you can't be there to put your hand up at a certain price or gauge if your competing bidders are going to knock you out with their next offer.
Auction
can work on virtually any property. In fact,
Harcourts Auctions
has seen a 62% rate of expired traditional listings converted to
auction
, while 38% of the listings are new to market. An
auction
listing allows the seller to achieve the best possible price for their property, based on market value. There is no list price, rather a bidding to start from number; sellers also have a non-disclosed reserve price. Potential buyers can focus on what the property itself has to offer. With the reserve price, the seller may accept any offer prior to
auction
day. If bidding doesn't reach this minimum price, there is no obligation to sell.
From a buyer's perspective, a bidder can determine the purchase price representing true market value through competitive bidding. A buyer can tailor their bid according to what others are bidding.
In addition to achieving a high value for the home, the
auction
sale is a clean, simple, non-contingent contract. All reports and disclosures - traditionally completed by the buyer in escrow - have been completed in advance by the seller. All property information is provided up front in a transparent manner - no surprises! Homes listed via the
auction
method have an average days-on-market of 28 days. Over 57% of the properties sold via
auction
are sold prior to the scheduled
auction
date. However, if the
auction
doesn't result in a sale on or before
auction
day, the process hasn't failed. The seller knows exactly how much buyers are willing to pay and the property's reputation remains intact as the list price has not yet been advertised. When taking a property to
auction
, the seller is putting a date on the sale of the property, therefore, buyers can have complete confidence knowing the seller is committed.
Overall, Harcourts
auction
listings receive at least 50% more inquiry than a traditional listing, with every property receiving at least one offer before
auction
day.
To learn more about upcoming real estate
auctions
visit click
here.